Boone United Methodist Church is currently accepting applications for the following positions:
Mission Coordinator, Children's Ministry Assistant, Preschool Lead Teacher, Preschool Teacher Assistant, Preschool Music Teacher. More information is available at booneumc.org/jobs/.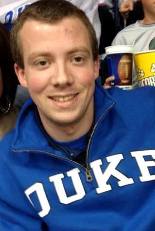 Welcome our Duke Divinity School Intern, Ryan LaRock!
Ryan will be working closely with our pastoral staff through leadership in worship, teaching and helping with youth and church mission trips just to name a few. He is also leading a Bible Study on Wednesday mornings. His time with us is short lived, but he would like to visit with as many of us as possible. Ryan has the gift of remembering people's names, so let's put him to the test!
You can welcome Ryan with a meal at your home, invite him out for lunch or dinner, or introduce him to some of your favorite local activities (hiking, boating, etc). Give him a call at 757-201-8850, ryan.larock@duke.edu, or friend him on facebook. However you contact him, be sure to welcome him as part of the Boone UMC family.
A Message from Pastor Jason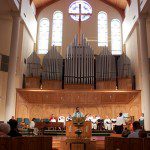 Thank you for your interest in our church and welcome to our website! We hope this virtual visit will lead to a face-to-face relationship so that we can worship, study, serve, sing, and grow together toward friendship with God and one another. To that end we have dynamic worship with an emphasis on preaching, a strong Sunday School program, innovative children's and youth ministries, and are host to countless other ministries. We do lack one thing: we believe we only discover who Jesus is in relationship with others—so we need you, please join us! Read More