New Series: Pathways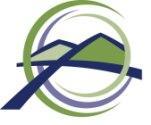 We are unveiling our new logo and graphic identity! The circles around the logo echo our beloved dove window in the sanctuary and the various ways into the circle show our openness as a church. The mountains and colors suggest our natural environment. The cross-shape through and up the mountains suggest Jesus' way of discipleship.
Join us for worship and learn more details.
A Message from Pastor Jason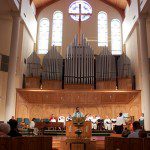 Thank you for your interest in our church and welcome to our website! We hope this virtual visit will lead to a face-to-face relationship so that we can worship, study, serve, sing, and grow together toward friendship with God and one another. To that end we have dynamic worship with an emphasis on preaching, a strong Sunday School program, innovative children's and youth ministries, and are host to countless other ministries. We do lack one thing: we believe we only discover who Jesus is in relationship with others—so we need you, please join us! Read More