Beginning Wednesday, April 24 – Financial Peace University, by Dave Ramsey
We all need a plan for our money. Financial Peace University (FPU) is that plan! It teaches God's ways of handling money. Through video teaching, class discussions and interactive small group activities, FPU presents biblical, practical steps to get from where you are to where you've dreamed you could be. This plan will show you how to get rid of debt, manage your money, spend and save wisely, and much more!
Contact Grant Dean for more information.
Beginning Tuesday, February 12 – New Women's Study
One In A Million: Journey to Your Promised Land, by Priscilla Shirer
If you hunger to experience His power, hear His voice, and live in the abundance promised to you, then this study is for you! The Tuesday evening class, 6pm-8pm will be facilitated by Laura Padgett . The Wednesday morning class, 10am-noon, will be facilitated by Carol Knight .
Beginning Sunday January 13 – New Member Class
Are you being called to join us in membership? Now is your opportunity to get to know more about Boone UMC. You will discuss Apostles' Creed as a way of talking about Christian basics, and spend some time on Methodism. You will have a chance to meet members of the congregation and staff to explore how you might get more deeply involved in serving and/or leadership at BUMC. If you are interested, please contact Jason at seniorminister@booneumc.org.
Beginning Monday, October 2 – Disciple 2
This thirty-two-week study selects specific portions of Scripture and delves deeper into them. Equal attention is given to both the Old and New Testament with concentration on four books: Genesis, Exodus, Luke, and Acts. Rev. Dr. Jason Byassee will faciliate this study which meets on Monday evening from 7:00pm – 9:00pm.
Men's Bible Study
This group of men meets every Saturday morning at 7:00 a.m. in room 200 except Christmas. This intergenerational group of men come together to focus on one book of the Bible at a time.
Past Studies
When Christians Get It Wrong, by Adam Hamilton
Mercy Triumps, a Beth Moore Study on the book of James
What Every Church Member Should Know About Poverty, by Bill Ehlig & Ruby Payne, Ph.D.
Christian Caregiving: A Way of Life, by Ken Haugk
God's Big Picture, by Vaughn Roberts
Bad Religion, by Ross Douthat
Why Jesus Crossed the Road, by Bruce Main
Congratulations to our 2012 Disciple Graduates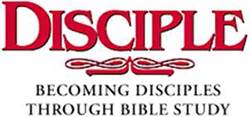 Congratulations to the following people who recently completed a Disciple Bible study. The goal of the studies is to develop disciples of Jesus Christ who know and love God's Word.
In Disciple 1, participants follow a daily pattern of reading and study for 34 weeks, moving through most of the Bible.
Disciple 4 focuses on the Writings John and Revelation over a 32-week period. Participants have completed Disciple 1, and many have completed Disciple 2 & 3, as well.
This past year, our church hosted three studies:
Disciple 1, led by Susan Anderson
Kerry Lewis, William Lewis, Harold Tilley
Disciple 4, led by Maggie Tilley
Patsy Anderson, Renee Choate, Margaret Eggers, David Freeman, Cheryl Marshbanks, John Marshbanks
Disciple 1, led by Jason Byassee
Jonathan Allen, Sarita Beach, Brendan Byers, Elizabeth Shukis, Caitlin Tremper, Charlie Webster, Mary Ann Younts