Each winter our church participates in the High Country Youth Basketball League with other youth groups in the area. We have a girls team, a middle school boys, and high school boys team. If you are interested in participating please contact Andy Ellis, Youth Director. If you are already participating you can find the Basketball Schedule here.
To sign up to provide dinner for our youth, just click the Youth Dinner Calendar
.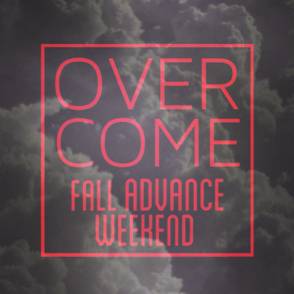 Our youth group is a dynamic, exciting, and growing group of youth in grades 7 – 12. We invite and encourage anyone to come be a part of this amazing group of young people. It is not necessary to come from a "United Methodist" background, or even a church background. We hope to show and share Christ in a way that is appealing and exciting! We exist – above all else – to seek, praise and enjoy the Lord in such a way as to invite others to join us in spreading the love of Christ as we seek to grow and mature in our faith.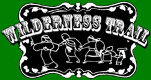 We offer many Fellowship and Study Opportunities including Weekend Retreats, Wilderness Trail, Mission Trips, Youth Rallies, Church League Basketball, Boy Scouts and Girl Scouts. For a bigger picture of who we are, please visit our facebook page BUMC Youth.
Youth Sunday School every Sunday morning at 9:55 am in room 200 (upstairs in the Youth Area outside of the loft)
Youth Fellowship Sunday evening dinner, small groups and games
4:00 pm – Middle school arrives for games and small groups
5:00 pm – High school arrives
5:00 pm – Combined dinner time
6:00 pm – Middle school leaves
6:00 pm – High school games and small groups
7:30 pm – High school leaves
Middle School Bible Study following the school calendar
Every Wednesday from 3-4:30 pm in the youth loft. Come hang out with your friends after school growing your relationships with each other and with God. We will have food, play some games, and study scripture together. This semester we will be studying the 'Major Moments in the Life of Jesus.'
High School Bible Study following the school calendar
High School Bible study will meet Wednesday mornings before school, from 7:15-8:05 in the Youth Loft. Open to all high schoolers, whether you go to WHS or not. We can't imagine that there would be a better way to start your day and to get ready for school than by pouring into scripture with your friends.
Coffee, other hot beverages, and a light breakfast will be provided. If your student is not able to drive yet they can be dropped off at the church and we will make sure they have ride to school once Bible study is over.
Youth Praise Team open to musicians in High School and some Middle School.
~ ~ ~ ~ ~ ~ ~ ~ ~ ~ ~ ~
Youth Summer Programs  from 2014
Spring Service Blitz
Saturday May 3, 2014 8:00 am – 5:00 pm
You will notice that our trip prices have increased a small amount for this summer. This change reflects a change in the price of the organizations that we are going through. We want everyone who wants to go on any of our trips to be able to go without cost being a deterrent, however we recognize that the cost can sometimes be prohibitive. With this in mind we want you to know about our Spring Service Blitz that will happen as our yearly fundraiser for our summer trips. Through this fundraiser a student may raise part or even all of their trip costs in one day of work. You will receive more details about this fundraiser closer to time but please go ahead and put this date on your family calendar. New this year is that if your child plans on attending our Daytona mission trip then this day of local service is a prerequisite for going. Again, more details will follow soon but please mark this date on your calendar accordingly.

Wilderness Trail
Wednesday June 25, 2014 – Wednesday July 2, 2014
A backpacking ministry located in southwest Virginia. They use being in the woods for a week as a way to lead students into a place where they can escape distraction and focus on their relationship with the world and with God. The backpacking part is overnight hiking, carrying everything you need in a pack. It means setting up a different camp every night and then hiking to a new camp the following day.
There is no experience necessary. They provide everything and instruct in all areas. If you are out of shape, you can do it. If you're an avid backpacker, you won't be disappointed. For more information visit www.wtrail.com.
This trip is for rising 9th – high school seniors. The cost is $330 with a $50 deposit. Checks can be made out to Boone UMC, with trip name and child's name in the MEMO line. Permission slip required. Only 40 slots available.
Daytona Beach FL Mission Trip
Sunday July 20, 2014 – Saturday July 26, 2014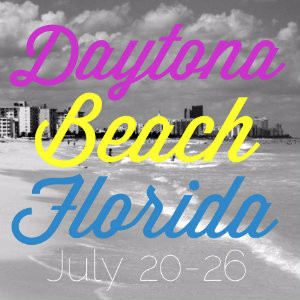 Our annual summer mission trip. This year we're heading down South to Daytona to serve the poor, the homeless, the elderly, children, and those with physical and mental disabilities. Check out the website below for more details. We will also have a day of fun in the Daytona area tacked on to the end of the trip. For more information visit www.youthworks.com.
This trip is for everyone. The cost is $400 with a $50 deposit. Checks can be made out to Boone UMC, with trip name and child's name in the MEMO line. Permission slip required. Only 50 slots available.