Wilderness Trail
June 26, 2013 – July 3, 2013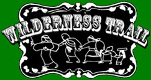 A backpacking ministry located in southwest Virgina. They use being in the woods for a week as a way to lead students into a place where they can escape distraction and focus on their relationship with the world and with God. The backpacking part is overnight hiking, carrying everything you need in a pack. It means setting up a different camp every night and then hiking to a new camp the following day.
There is no experience necessary. They provide everything and instruct in all areas. If you are out of shape, you can do it. If you're an avid backpacker, you won't be disappointed. For more information visit www.wtrail.com.
This trip is for rising 9th – college freshman. The cost is $280 with a $50 deposit. Checks can be made out to Boone UMC, with trip name and child's name in the MEMO line. Permission slip required. Scholarships are available.
DCGO Vol.2 – Summer Mission Trip to Washington, D.C.
July 28, 2013 – August 3, 2013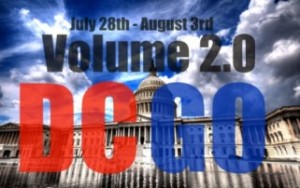 We have seen the Lord do amazing things and move us in amazing ways this school year. We believe is only going to continue….that the Lord desires to do GREATER THINGS than He has already done!
We will be working with Adventures in Missions, staying in a church in inner city DC and serving the homeless and less fortunate. We will be serving meals, working with children and a number of other things to serve and bring hope to those in need at our Nation's Capitol. We will also have time to see monuments, the Smithsonian, and many other things that make the Capitol a great place to be.
This trip is open to all Youth, rising 8th – college freshman. The cost will be $390 per person, with a $65 deposit to hold your spot. Checks can be made out to Boone UMC with your child's name and trip name in the MEMO line. Space is limited. Permission slip required. Scholarships are available.
Additional Youth Information
Our youth group is a dynamic, exciting, and growing group of youth in grades 7 – 12. We invite and encourage anyone to come be a part of this amazing group of young people. It is not necessary to come from a "United Methodist" background, or even a church background. We hope to show and share Christ in a way that is appealing and exciting! We exist – above all else – to seek, praise and enjoy the Lord in such a way as to invite others to join us in spreading the love of Christ as we seek to grow and mature in our faith.
We offer many Fellowship and Study Opportunities including Wilderness Trail, Mission Trips, Youth Rallies, Church League Basketball, Boy Scouts and Girl Scouts. For a bigger picture of who we are, please visit our youth site at booneyouth.wordpress.com.
Youth Sunday School – Sunday morning at 9:55 a.m. in the Youth Area
Youth Fellowship – Sunday evening dinner and games at 5 p.m. in the FLC, small group fellowship at 6:30 p.m.
Junior High Bible Study – Wednesday afternoon 2:30 p.m. – 4 p.m., refreshments provided, Youth Area
Senior High Bible Study – Wednesday evening, dinner at 5 p.m. in the FLC, study until 7 p.m. in the Youth Area
Youth Praise Team – Senior High and some Junior High