Boone Area Missions – The local missions initiative of Boone UMC.
There is a clear pattern throughout scriptures: God cares for the poor, the suffering, the orphans, the widows, the foreigners, and he expects His people to do the same. We see commandments in the Old Testament to care for those in need, we see Christ came to proclaim the good news to the poor, and we see the early church rapidly responding to the needs of those in their community.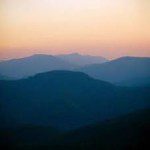 While enjoying the beautiful mountains this summer, there are a variety of ways to connect with old friends at Boone UMC and make new ones.
We have seen the Lord do amazing things and move us in amazing ways this school year. We believe is only going to continue….that the Lord desires to do GREATER THINGS than He has already done!
Fine Arts Camp – July 8-12
Dr. Shawn Roberts will lead us as we experience drumming and native movements. We will sing and enjoy the wonders of God's universe. We will explore birds and the beauty & sounds of nature that surround us everyday, while learning about the many types of colorful birds in our area, their calls and habitats.
Gingerbread House Building – Christmas in July
On Sunday, July 21st from 1:30 – 4:00 p.m. we will build Gingerbread houses in the Family Life Center. Graham Crackers and icing will be provided, please bring edible decorations to share. We are requesting a $5 donation per house. This can be made with school supplies, food, or cash donations for WeCan. Please RSVP to Doris Thompson at rushhoney@aol.com or 828-264-5507.