NOT RECEIVING OUR WEEKLY EMAIL NEWSLETTER AND OTHER EMAIL UPDATES? SIGN UP HERE.
---
Join us for remote worship this Sunday at 11:00 am:
Church App

Instagram Live (smartphone required, login to app required)

Listen to our 11:00 am Sunday services by radio on March 29, April 5, April 12, and April 19 by tuning in to WATA 1450 am/96.5 fm
---
Connect with us online for small group opportunities.

Check our calendar

for events with "ONLINE" in the title.
March 17, 2020
(with updates made April 1, 2020 in bold green to programming information)
As we continue to assess Boone UMC's response to COVID-19, our staff is busy making adjustments to programming. The following information is being offered to help you plan during this time of disruption. Each decision is being made with focus on our mission, Loving our community and inviting all to discover life in Christ. Our goal is to remain connected with you while keeping everyone safe. Please continue to check this page for updates as additional programming changes are made. For additional information, please send an email to communications@booneumc.org.
Palm Sunday and Easter
Holy Week services ARE AS FOLLOWS:

The Labyrinth and Friday Contemplative Prayer gatherings WILL NOT OCCUR AS SCHEDULED.
Discipleship
Onsite meetings WILL NOT BE HELD indefinitely. ONLINE TECHNOLOGY WILL BE USED as determined by group leaders. Direct communication will be given by group leaders. More information to come.

March 19, March 29, & April 2 The Passions of Jesus Lenten Bible study WILL OCCUR REMOTELY.

April 18 Women's Day Apart WILL NOT OCCUR AS SCHEDULED.

Lunch Bunch WILL NOT BE HELD.
General
Thursday Night Dinners WILL BE AVAILABLE 5:00-6:30 pm, drive-thru style from the portico, located at the lower left side of the church building at the Children's Wing. No dining will occur inside the building.

Committee/group meetings WILL NOT BE HELD IN PERSON/ONLINE TECHNOLOGY WILL BE USED as decided by committee/group leaders indefinitely.

Summer Literacy Program plans HAVE NOT BEEN ALTERED at this time. More information to come.
Missions
Guatemala Mission Trip WILL NOT OCCUR AS SCHEDULED.

Firewood Ministry WILL CONTINUE.

Hospitality House Meals WILL BE MODIFIED. Winter Shelter Check-Ins

WILL BE MODIFIED. Email Pastor Laura for more information.

The April 4 collection has been canceled, but A Simple Gesture is still in great need of your help. 1) Email Jenn Bass if your bag is ready or if you would like to donate a bag of food to the Hunger and Health Coalition. 2) Donate by sending a check to: PO Box 1837, Boone, NC 28607, or donate online. 3) If you are healthy and able, please email Terri Niederhammer.

May 17 Mission Celebration WILL NOT OCCUR AS SCHEDULED.
Music and Arts
All choirs, chimes, and dance and rehearsals WILL NOT BE HELD IN PERSON/ONLINE TECHNOLOGY WILL BE USED indefinitely. Online meetings have been scheduled and can found here.

May 17 Fine Arts Series performance: Boone United Methodist's Nexsen Ringers Handbell Choir with special guests. John Rutter's Mass of the Children WILL NOT OCCUR AS SCHEDULED.
Children's Programming
All children's programs (Sunday School, Confirmation Sunday morning and evening gatherings, Club 45) WILL NOT OCCUR AS SCHEDULED indefinitely.

Confirmation Sunday morning and evening gatherings WILL NOT BE HELD IN PERSON/ONLINE TECHNOLOGY WILL BE USED indefinitely. All other Confirmation activities WILL NOT OCCUR AS SCHEDULED. More information to come.

Diaper Drive WILL CONTINUE until the end of March. Packages of diapers can be dropped off in Lobby near Church Office.

Vacation Bible School plans HAVE NOT BEEN ALTERED at this time. More information to come.

Packets are being delivered to families so that worship and learning can continue at home.
Youth
Sunday School and Sunday evening programming WILL NOT OCCUR AS SCHEDULED indefinitely.

Small Groups are considering connecting remotely. Information has been communicated directly through Youth ministry communications.

Middle School and High School Bible studies WILL NOT BE HELD IN PERSON/ONLINE TECHNOLOGY WILL BE USED.

Discipleship Group will OCCUR REMOTELY.

May 27 Senior Banquet plans HAVE NOT BEEN ALTERED at this time. More information to come.

Middle School and High School retreat plans HAVE NOT BEEN ALTERED at this time. More information to come.

Online worship and learning opportunities for youth are being delivered electronically.
Boone United Methodist Preschool
Will FOLLOW WATAUGA COUNTY SCHOOL CLOSURES.
---
March 13, 2020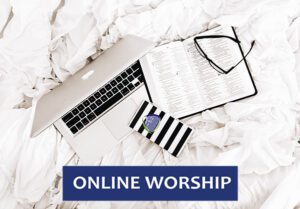 With the bishop's call to suspend worship the next two weeks, we are offering a new way to worship together. We invite you to join us online via Facebook Live or Instagram Live from your smartphone this Sunday morning, March 15, 2020, at 11:00 am. Engage with us through your social platform's comment section while we experience worship in a new and different way. We will stick with our theme of Trusting God's Leading as we look at part of the story of the Israelites in the Exodus. Invite your friends and family to gather around your largest screen and join us in seeking God's presence and leading during these uncertain times.
In addition, we are streaming through

Facebook Live

from Blackburn's Chapel with Pastor Ben Floyd at 11:00 am, this Sunday, March 15, 2020.
As we gather in our online space, we ask that you consider how you will continue to give to all that is happening in and through this congregation. We have recurring and one-time online giving options available through our website, as well as our phone app. Download the BUMC app for free from your smartphone's app store, then create a profile to gain full access to features.
We are so excited to connect with you on Sunday and witness how the Holy Spirit moves us!
---
March 12, 2020
It has just been announced in a letter from Bishop Paul Leeland of the Western North Carolina Conference that public worship gatherings have been suspended for the next two weeks. All Boone United Methodist Church Sunday morning worship services, including Boone Sanctuary services, Crossroads, and Blackburn's Chapel worship, are canceled until March 29, 2020. Sunday School classes are also canceled.
Current events are creating significant disruption to the rhythm of our lives, and this disruption can be unsettling. Worship reminds us that we can trust God's provision for our lives and helps us connect with each other. To help us continue to worship as a community, pastors of Boone United Methodist Church are putting plans into place for online worship. Watch for more details during the next few days.
Please note that the continuation of smaller gatherings, including Bible studies and small groups, is at the discretion of group leaders. If you are a group leader, please be in communication with the pastor or staff person overseeing your group with any plans and updates. Contact information for Boone UMC staff can be found here.
As this rapidly evolving situation has unfolded this week, our messaging has quickly shifted. At the time that Bishop Leeland's announcement was made on the afternoon of Thursday, March 12, the following COVID-19 update had been drafted. Since many of Boone United Methodist Church's smaller gatherings occur within the walls of the church building, this information is still relevant.
Coronavirus Update
As we watch news regarding the COVID-19 outbreak, Boone UMC's staff members are actively taking steps to protect you as you move around the church building. Here are steps that Boone UMC is taking to protect you and your family, as well as a few suggestions we can all follow during this time:
Minimize Contact – We will no longer shake hands as we greet each other, though we acknowledge the important role that shaking hands and hugging plays in our worship community.

Wash Hands – Please wash your hands often with soap and for 20 seconds. Flyers have been posted in restrooms as a reminder regarding the importance of handwashing. Hand sanitizer is available at multiple stations; please take time to sanitize your hands as you enter and exit spaces throughout the building. Avoid touching your face with your hands.

Self Distance – If you do not feel well, please stay home and take care of yourself.

Disinfect Surfaces – We are looking into several options for deep cleaning surfaces at the church. In the meantime, we are disinfecting commonly touched items, including the offering plate, sign-in notebooks, door handles, coffee pots, etc.

Communion – We will change the way we serve communion during this time and will use individual cups instead of the common cup.
For up-to-date information about COVID-19, the following link for the CDC is provided at the following link: